England could miss Euro 2008
Ulp...
With today's loss to Russia, here's the standings in Euro 2008 Qualifying Group F
Teams Pld Pts
Croatia 10 26
England 11 23
Russia 10 21
Remaining Fixtures:
F.Y.R. Macedonia
17/11/07
Croatia
Israel
17/11/07
Russia
England
21/11/07
Croatia
Andorra
21/11/07
Russia
With only one game remaining, the most England can hope for is 26 points.
Russia has 2 games remaining v Israel and Andorra, they should beat Andorra comfortably, which means we NEED Israel to get a result, and we still need to beat Croatia in the final game... Otherwise, no Euro 2008 for England...
Emre & Owen!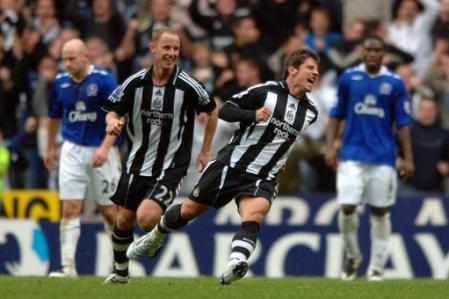 Emre and Owen came off the bench today to score vital goals and get Newcastle the win against Everton. I've felt that Emre has been the missing spark in the team so far this season.
In Viduka, Smith, Geremi, and the defensive signings we've got a strongers, sturdier team, but need some more guile & creativity. Within minutes of coming on Emre was already opening up Everton w/ his great passing. Gotta love that little Turk!